Virtual Event | December 1-3, 2020
Market Forums
(December 1 and 2)
Hear from and engage with stakeholders in our new forums covering highways, airports, streets, and industrial markets.
Awards and Recognitions
(December 3)
Experience a fun celebration with award level reveal at our Excellence in Concrete Pavement Awards ceremony.
Concrete Pavement University
(On Demand)
Earn PDH credits viewing our popular tech transfer and technical presentations that deliver fresh, relevant, and timely information.
About the Event
Welcome to the ACPA Annual Meeting information and registration website. We invite you to explore this site to find out how we're taking the best of our in-person meeting format and combining it with an innovative virtual delivery of the program.

Our program is designed to provide value to our members' businesses, to create an enjoyable and content-rich program, and to celebrate and recognize our members and other guests who are "Essential Every Day!".

Take advantage of our special virtual registration rates and be sure to invite others in your company, as well as agency/owner customers, engineers, and others who will benefit from our program!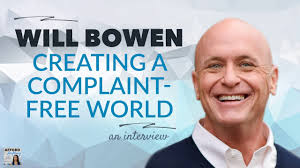 Agenda
DAY 1 – TUESDAY, DECEMBER 1st

11:00 – Noon CT
WELCOME AND ANNUAL MEETING OF THE MEMBERS
ACPA Chairman Greg McCormick, Northern Improvement, and ACPA CEO Jerry Voigt will set the stage with an executive session reviewing the year's accomplishments and a look ahead. An interactive discussion will reveal how board leaders see the value of ACPA for their businesses.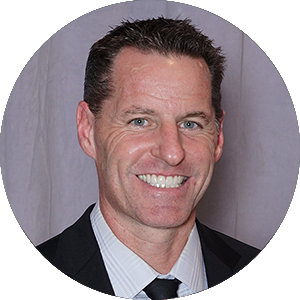 Greg McCormick, 2020 Chairman ACPA; President & CEO, Northern Improvement Company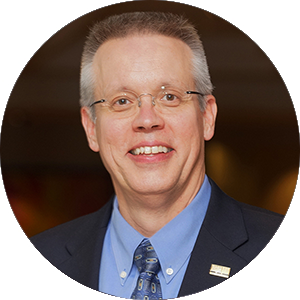 Jerry Voigt, PE, President & CEO, ACPA

12:30 – 1:30 pm CT
LEGISLATIVE FORUM BY LIC
What's Next for Transportation After the 2020 Election? How will the pandemic affect the concrete pavement industry? These questions and more will be explored during this member forum hosted by the Legislative Issues Committee.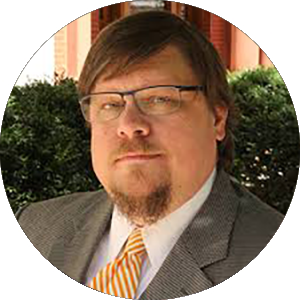 Jeff Davis, Senior Fellow, Eno Center for Transportation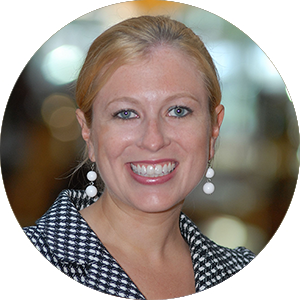 Laura Perrotta, President & CEO, American Highway Users Alliance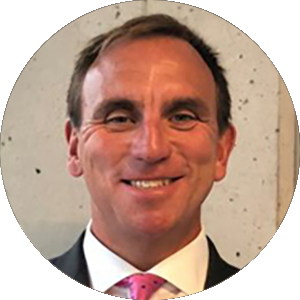 Sean O'Neill, Senior Vice President of Government Affairs, Portland Cement Association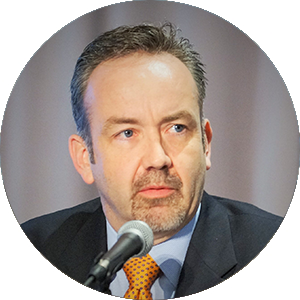 Leif Wathne, PE, Executive Vice President, ACPA (Moderator)

1:45 – 2:45 pm CT
AIRPORTS FORUM
New specifications, new agency engineers and a new $3.5 Million cooperative agreement…what else could there be? Leaders in the airport segment will discuss important opportunities and issues. The Airports member forum is your opportunity to find out what's next and offer your own ideas.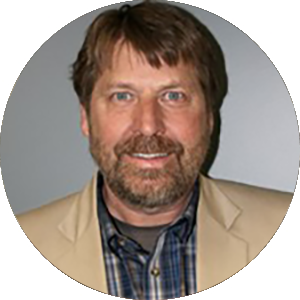 Martin Holt, Corporate Quality Control Manage, Interstate Highway Construction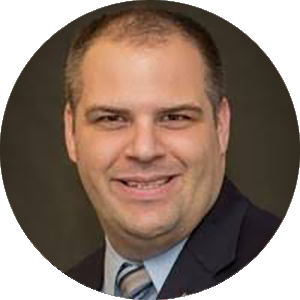 Harold Honey, PE, Civil Engineer - Pavements, Federal Aviation Administration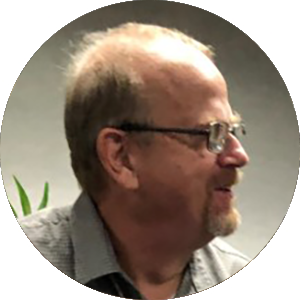 Dr. Craig Rutland, PhD, PE, Pavement Engineer, U.S. Air Force Civil Engineer Center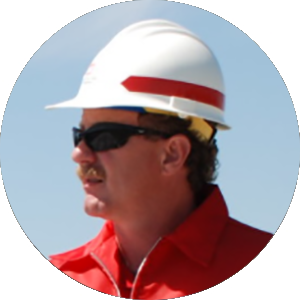 Kevin Pavlik, PE, USACE Transportation System Center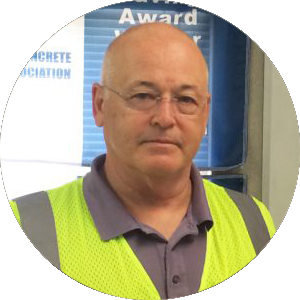 Gary Mitchell, PE, Vice President Airports & Pavement Technology, ACPA (Moderator)

3:00 – 4:00 pm CT
SOCIAL HOUR & NETWORKING ACTIVITIES
Grab your own beverage and join other members in the lounge for an opportunity to say hello to old friends, make new friends, and enter to win prizes in our fun and interactive activities!
DAY 2 – WEDNESDAY, DECEMBER 2nd

11:00 am – Noon CT
HIGHWAYS FORUM
Inter-industry competition, concrete overlays, asset management, pavement preservation, performance-engineered mixtures, pavement resilience, and mechanistic design are all high-stakes issues in our industry's biggest market. In this forum we will hear from various stakeholders about both opportunities and challenges, and together wrap our arms around the implications and expectations facing concrete highways.
Gina Ahlstrom, Team Leader Pavement Materials, Federal Highway Administration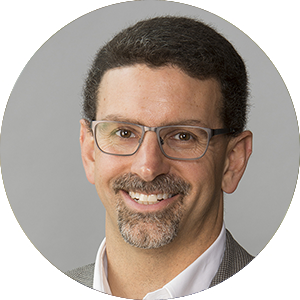 Jeremy Gregory, PhD, Executive Director, Concrete Sustainability Hub, Massachusetts Institute of Technology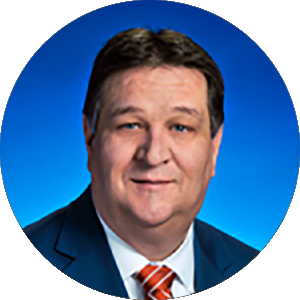 Paul Degges, PE, Deputy Commissioner/Chief Engineer, Tennessee Department of Transportation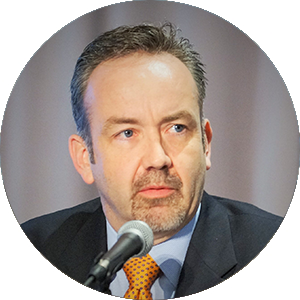 Leif Wathne, PE, Executive Vice President, ACPA (Moderator)

12:30 – 1:30 pm CT
INDUSTRIAL PAVEMENT FORUM
Let's face it, concrete takes the load when heavy vehicles hit the road! Whether conventional or roller-compacted, concrete pavements have always played a pivotal role in the industrial pavement sector. Experts will discuss their ideas on the future for industrial pavements and open the floor to your questions, comments, and ideas in the industrial pavement member forum.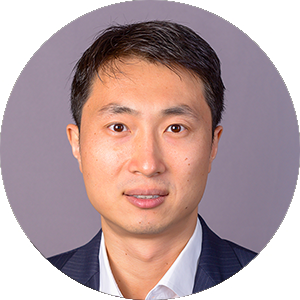 Feng Mu, PhD, PE, Senior Flatwork Engineer; PNA Construction Technologies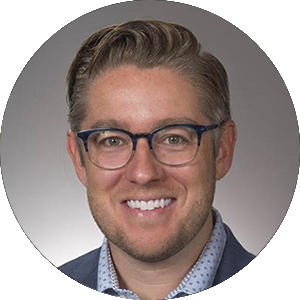 Robert Rodden, PE, Director of Engineering Strategy and Data Science, Megaslab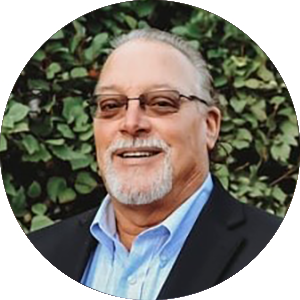 Rick Sniegowski, Vice President Business Development/Mentor, K-Five Construction Corp.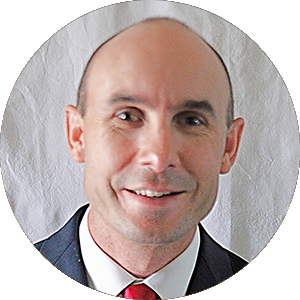 Corey Zollinger, PE, Director - Paving Solutions; CEMEX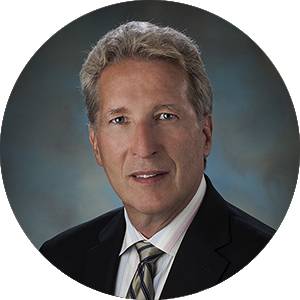 Mark Snyder, PhD, PE, Staff Consultant; ACPA (Moderator)

1:45 – 2:45 pm CT
STREETS FORUM
Urban streets and county roads present an enormous growth market for our industry. Intersections, roundabouts, and other heavy truck traffic areas tend to be gateways for the use of concrete pavements. The streets and local roads forum will open a discussion on market opportunities, as well as the challenges and construction issues (such as jointing, maintenance of traffic, and ADA compliance). You can help define the strategies to unlock untapped potential!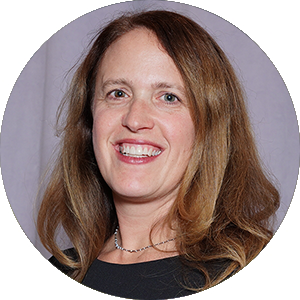 Angela Folkestad, PE, Executive Director, CO/WY Chapter ACPA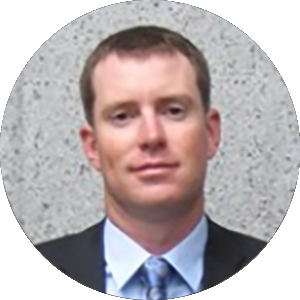 Greg Frazee, Senior Project Manager, Interstate Highway Construction (IHC)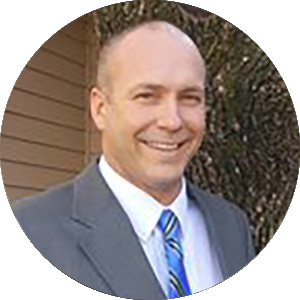 Greg Mulder, PE, Executive Director, Iowa Concrete Pavement Association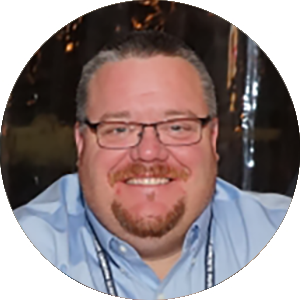 Heath Schopf, PE, Area Supervisor - Project Engineer, Vinton Construction Company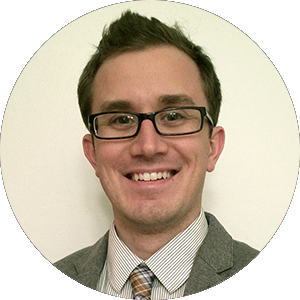 Eric Ferrebee, PE, Director of Technical Services, ACPA

3:00 – 4:00 pm CT
SOCIAL HOUR & NETWORKING ACTIVITIES
It's Round 2! Grab another beverage, meet up with friends and win a prize with new Day 2 activities!
DAY 3 – THURSDAY, DECEMBER 3rd

1:00 – 2:00 pm CT
KEYNOTE ADDRESS: "A COMPLAINT-FREE WORLD!"
We deal with hundreds of complaints on a daily basis — complaining coworkers, complaining customers, negativity in the news. World-renown author and speaker, the foremost authority on complaining will help you learn:
What's wrong with complaining? (Chronic complaining has destructive effects on health, relationships, and success)
What is (and isn't) a complaint? (This will surprise and shock you)
The 5 reasons people complain (Remembered by the acronym G.R.I.P.E.)
How to get other people, and ourselves to stop complaining (Yes, it's possible)
Positive leadership in a negative world!
Everyone will leave inspired, mindful of their own complaints, and motivated to approach complaining customers and co-workers with new, simple and effective strategies.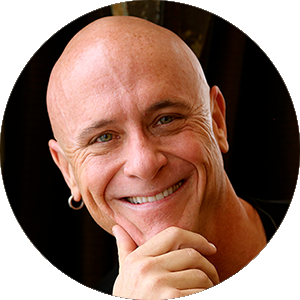 Will Bowen, #1 International Bestselling Author, Humorous Motivational Speaker

3:00 – 4:30 pm CT
EXCELLENCE IN CONCRETE PAVING AWARDS PROGRAM PREMIERE
Join our biggest annual celebration of "award-winning" pavement projects from around the country and the companies responsible for them. We will also reveal the winners of the Pavement Longevity, Outstanding Promotion, Sustainable Development, Marlin J. Knutson Award for Technical Achievement and the 2020 Hartmann-Hirschman-Egan Award, our most prestigious recognition of an individual for their dedication, commitment, and service to the industry.
ANYTIME CONTENT (PRE-RECORDED)
NEW QUALITY CONTROL MANUAL FOR CONTRACTORS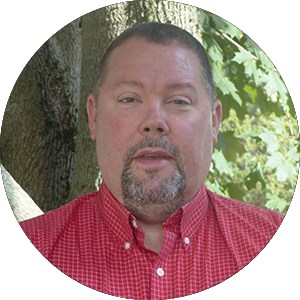 FHWA Perspective – Mike Praul, Senior Concrete Engineer, Federal Highway Administration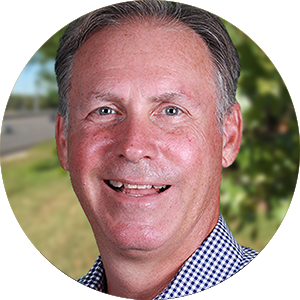 Contractor Perspective – Gary Fick, Project Manager, The Transtec Group, Inc.
Overview – Tara Cavalline, PhD, PE, Associate Professor, Department of Engineering Technology and Construction Management, University of North Carolina Charlotte
NEW DOWEL BAR STANDARDS/TECHNOLOGY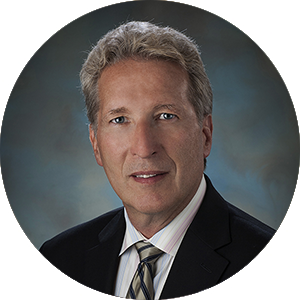 Developing a New ACPA Dowel Bar Standard – Mark B. Snyder, Ph.D., P.E., Pavement Engineering and Research Consultants, LLC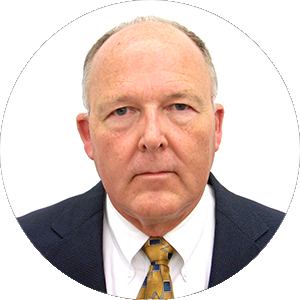 Latest Development in Dowel Bar and Thickness Detection – Gary Aicken, Technical Manager, Kessler Soils Engineering Products, Inc.
NEW MATERIAL DEVELOPMENTS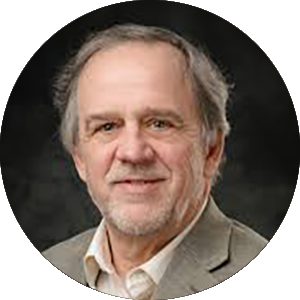 Supplementary Cementitious Materials – Larry Sutter, Director, Transportation Materials Research Center, Michigan Technological University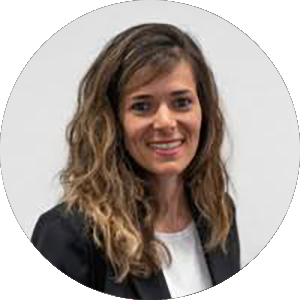 Concretum Rapid Hardening Cement – Felicia Constandopoulos, Deputy Head of Application & Engineering, Concretum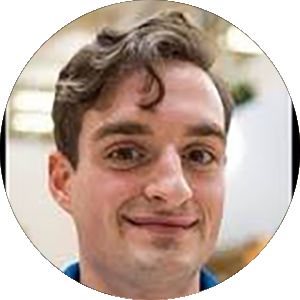 Soy-Based Concrete Durability Enhancer - Paul Imbrock, Technology Consultant, Indiana Soybean Alliance
WHAT'S NEW WITH SMOOTHNESS MEASURING DEVICES, SENSORS, AND PROFILING ISSUES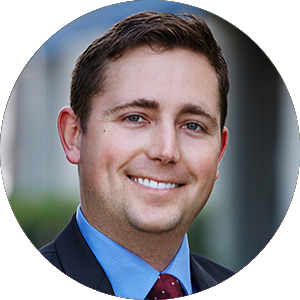 Nicholas Schaefer, Profiling Systems Engineer, Surface Systems & Instruments, Inc. (SSI)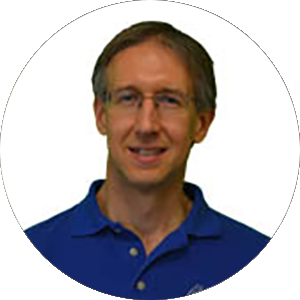 Mark Leichty, Chief Engineer, Ames Engineering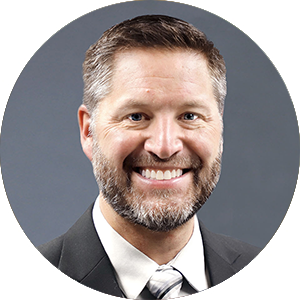 Mark Brenner, Controls Engineering Manager, GOMACO Corp.
THE CASE FOR PORTLAND LIMESTONE CEMENTS IN PAVING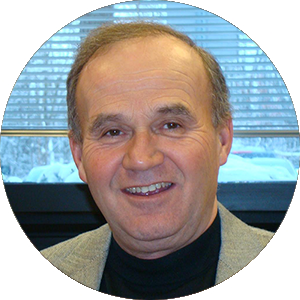 Manufacturer's Perspective – Al Innis, Vice President Quality, LafargeHolcim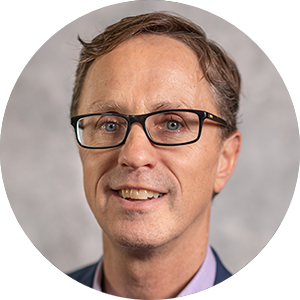 PLCs for Paving Applications – Jamie Farny, Portland Cement Association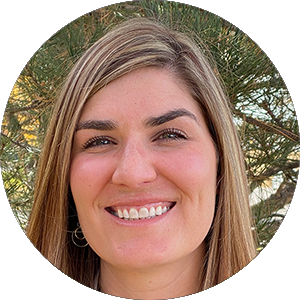 Contractor's Perspective – Amy Brooks, Chief Operating Officer, Castle Rock Construction
Frequently Asked Questions